Dixon High School


Classes Of 1964 - 1965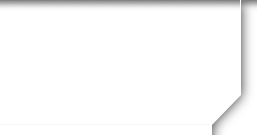 Gerlinde Zieher Brantmeier
Profile Updated:
December 9, 2014 | | |
| --- | --- |
| Residing In: | Clute, TX USA |
Yes! Attending Reunion Happy birthday kiddo. Enjoy it. I'm looking forward to seeing all of you at the reunion. The last one that I went to was 25th so as you see it has been a long time and I have had a full life here in Texas and Louisiana my second home. My condolences to William Aldorfer I know what it is like to loose your spouse. I lost Ed 12 years ago and life has gone one. Looking forward to September. G. A very Happy-B-day from Clute, Texas. Have a great day. I'm looking forward to seeing you at the reunion in September. Lo G. Pat I was happy to hear your reply to my comment. I also remember speaking to you at our class reunion, how time flies. I'm glad to say that I was also blessed with a great family here and in Germany where all of my family still live. Our town had a 1,000 year reunion two years ago that I went to. I took a girlfriend that was just widowed with me and we had fun. I get the weekly paper from over there on e-mail. Tank you too for those prayers they are always wanted and needed. Let's try to keep in touch once in a while ok. Take care G. Just a short hello from Clute, Texas Pat. So sorry to hear about Jim. I don't know if you know but my husband passed away 11 years ago. Our son Mike is a Dr. in New Orleans so I spent a lot of time over there. If you want to know what I've been up too look me up on Facebook. Now you take care ok Gerlinde. Posted on: Apr 21, 2014 at 5:25 PM
Sorry that I forgot to wish you a happy B-day but I was at Methodist Hospital in Houston that day until last Wednesday. It's been a tough year so far and I'm slowly getting better. I have home health care every other day. Keep in touch G.