Dixon High School


Classes Of 1964 - 1965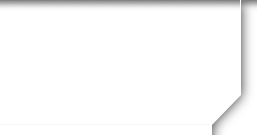 Annabelle Luck Doughty
Profile Updated:
September 24, 2019
Yes! Attending Reunion
| | |
| --- | --- |
| Residing In: | Mesa, AZ USA |
Children:
Daughter VicToria, born 1970
Granddaughter, Tess, born 2004
Comments:
It is easier to keep in touch on Facebook and many of our classmates do. My personal page is: Annabelle Doughty and I have a fun page: ABelle Doughty
School Story:
I'm grateful that I attended school in Dixon, Illinois, and I feel that our age group grew up in the very best of times! I attended five different elementary schools in Dixon and DHS. My favorite memories of school revolved around writing, painting, singing, events with participating in theatre productions. I despised running around the track in gym class and thought it was senseless that girls were not allowed to take wood shop and the boys were not allowed to take home economics. I enjoyed my classes very much and thought that we had wonderful teachers. I loved working in the library during study hall and I grew up to be a closet librarian. I loved school and I will always remember DHS as the castle by our beloved Rock River. I'm praying now that the structure restored and not destroyed as time marches on... Well spoken, Annabel. You gave me a thirll every time I gazed upon your torso!

Jim
Thanks, Alana, to you and the other committee members who are working to insure that we have a wonderful reunion in September. I haven't been to Dixon since my father died in the late 90's. It seemed easier to send my mom tickets to come to spend time in VA until I was able to move my brother and her to VA. They have both passed on now and as I no longer have any family of origin in Dixon, this reunion will be a very special trip for me.
Posted on: Oct 06, 2014 at 3:01 PM
I loved viewing all photos...of classmates and of Dixon over the years bringing us to present time. The Riverfront is so different than how I remember it and yet so many memories came up for me when I viewed the photos. I was unable to attend the last reunion and am looking forward to seeing everyone in September of 2015 if not before. It has been great to be in touch through facebook...you can find me there.
John was the a great guy. I knew him to be smart, funny and he sincerely cared about people. He went on to have a brilliant career working with the deaf and hearing impaired and I remember having a great conversation with him about his work at one of our class reunions. He was a likeable guy who accomplished alot in his life. I was very sad to hear of his passing.
I remember Barbara for many reasons yet what comes to my mind quickly about her was her love of music and the flute that she played in the school band. She also had a great sense of humor and looked on the bright side of things no matter what was happening. I always looked forward to seeing her at the class reunions and was disappointed that she never came. I was also sad to hear of her passing...she was a wonderful person in many ways.
I will always remember Corny as being smart, wise beyond his years and very kind. He was a hard worker and I remember that he went on to college on a sports scholarship. I can not remember if he became a pharmacist or a doctor...it was one or the other. He married a lovely girl that he met at college who was a pharmacist and I remember a great conversation with both of them at one of our early reunions.
Gene and I helped Dorothy Butler teach dance lessons when we were in the 5th grade, we remained friends thoughout our lives and class reunions were always fun for me because Gene was always willing, able and ready to dance! Gene was an Eagle Scout and he worked mindfully to earn all of the "badges". His other love was the theatre. He loved playing the role of Professor Harold Hill in the Music Man in high school and after graduation, Gene moved to NYC for a brief time and he began to use the name Fred while he was there. He then went on to California and worked as a "mask maker" and other interesting jobs while he pursued an acting career. He worked with the name of Fred Pierce and was extremely talented and very creative. He was brilliant in a very funny national commercial that he did for Scott Lawn Care and he did many local gigs regarding TV and film. Fred was what is called a "working actor"...an actor that works regularly, supports himself by working in the business of acting yet never becomes a famous name for a role that one would recognize. He lived out his life in California and he loved attending Mardi Gras in New Orleans. I was blessed to call him my friend.