Dixon High School


Classes Of 1964 - 1965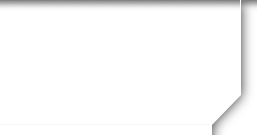 Brian Bowman
Profile Updated:
July 15, 2019
| | |
| --- | --- |
| Residing In: | Arlington, VA USA |
| | |
| --- | --- |
| Occupation: | Regents Professor The University of North Texas Emeritus (retired) |
Children:
One son,. Brian P. (born 1973) who is a recording engineer for the Navy Band in Washington, DC. 3 grandaughters More…

Annabelle Lee (16), Charlotte Virginia (12), & Jane Independence (born June 2012)
| | |
| --- | --- |
| Military Service: | Navy and Air Force |
Yes! Attending Reunion
I remember Larry so very well from our years in Dixon Together. He lived just a couple of blocks down Peoria avenue from us and his older brother, Doug was my brother, Victor's best friend. Both Doug and Larry played the french horn and we were together in the grade school and high school bands, and the German Band. Larry was always a little more quiet but had a wonderful smile that he often exhibited. He was a great friend and I will always remember him! Sincere Condolences to his family and thanks for the memories.
Posted on: Dec 16, 2018 at 1:58 PM
Thinking of all of your from our Great Days in Dixon!

Merry Christmas 2018 & Happy New Year 2019


Do you feel the change each year when the Christmas season starts?
Gentleness, kindness and charity increase and spill from many hearts.
Retailers promise this will happen when we earnestly shop the marts.
Grocers insist the cause is loading more seasonal items into our carts.
Others suggest that family and friends play some of the major parts.
Bakers agree the origin is found in a plethora of cookies, pies and tarts.
But, in truth, 'tis none of these which make such qualities top the charts.
Rather, rejoicing in the birth of Christ is that which the blessing imparts.

That we "might have life more abundantly", the Father sent His most precious Son.
Among the adjectives describing Brian's life this year, "abundant" is definitely one.
After nineteen wonderful years at UNT he retired and announced his work was done.
To honor their professor at a final concert and gala, his students returned to Denton.
They presented him with a cruise so that finally he would go somewhere just for fun.
Touched beyond words by their kindness and love, Brian often had to let the tears run.
The goodness and success of his students testifies that Euphonium Utopia he'd begun.
A scholarship endowed in his name by a euphonium would-be star now may be won.

The recitals, excitement and work of the final semester eventually came to an end.
To make way for a new professor, it was vital to the office clean-out task to attend.
Despite months of long hours, part of the office came home, the process to extend.
That he and Vinette worked together all day on the project was the biggest dividend.
In August the two paused so Brian as Falcone Contest judge to Michigan could wend.
What a joy it was to solo, judge the contest, and greet each dear and special friend.
In both euphonium divisions, Brian's students placed first among all who did contend,
A greater joy to end his teaching career one would be hard pressed to recommend!

Jobs for the summer over, the Bowmans decided to tour the country on a lark
They visited Sauders in Illinois and Iowa having fun visiting from morning till dark.
They finally saw the Nauvoo restoration, an item on Vinette's bucket list to mark.
Antelopes playing on the lawn at the military base in Wyoming did interest spark.
Next, off to Utah to nieces, nephews and BYU Education Week they did embark.
Eating Utah peaches and learning new things each day they were heard to remark
Maybe, if they did not go home, life in retirement truly could be a walk in the park!
Eventually, however, they had to go home to the realities of down-sizing so stark.


Review box or closet and decide to sort, scan, shred or stow is the Bowmans' daily chore.
The planned move to Virginia this fall is rescheduled to spring (per the neighborhood lore).
Unlike last year when the Bowmans knew their last Christmas in Texas was surely in store,
This year they simply wonder how many more months it will take to get them out the door.
In the midst of all the tasks on hand and whether the home is on southern or eastern shore
Heavenly Father continues His blessings of health and happiness on the Bowmans to pour.
The Bowmans wish you the joy that comes from letting God's love penetrate to your core.
May your heart be filled with the peace and the love Christ brought, now and forever more.


Current address E-mail stays the same as of "Move" 2019
3827 Ridgemont Lane brian.bowman@unt.edu 2400 Lexington Street
Denton, TX 76210-1404 Arlington, VA 22207
Thinking of all our friends in Dixon from those great days growing up in a great town. Merry Christmas and a Happy New Year 2019 to all!!
Happy Birthday Lester!! Remember all our great times together in Dixon. All best wishes to you in your retirement. Take care of yourself!
Brian
Pam was always one of the smartest girls in the class and always really looked sharp. Always on top of things and very vivacious. it is hard to believe that she is gone now, but we can remember her well!
Posted on: Jun 03, 2014 at 6:16 PM
Dear Alana,
Did you see Miss Scott's obituary?
https://www.google.co.jp/search?q=harriet+scott&ie=utf-8&oe=utf-8&aq=t&rls=org.mozilla:en-US:official&client=firefox-a&channel=sb&gfe_rd=cr&ei=1UeOU5fOJuWT8Qfm7YBA#channel=sb&q=harriet+scott+dixon+Illinois&rls=org.mozilla:en-US:official.
A memorable teacher 2nd and 4th grade at South Central School.