Dixon High School


Classes Of 1964 - 1965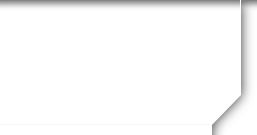 James Lutzweiler
Profile Updated:
November 13, 2009 | | |
| --- | --- |
| Residing In: | Jamestown, NC USA |
| | |
| --- | --- |
| Occupation: | Archivist/Historian |
Children:
Christopher Adam James Lutzweiler, conceived on 23 November 1983 and born on 23 August 1984.

Nicholas More…James Thomas Lutzweiler, conceived on 21 December 1985 and born on 24 September 1986.

No others that I know of.
Yes! Attending Reunion
Comments:
After DHS I attended Pillsbury Conservative Baptist Bible College in Owatonna, Minnesota, graduating magna cum laude in 1968 with a BA in Bible and Biblical Languages (Greek, Hebrew and Aramaic). Then in 1968 I enrolled in Central Baptist Theological Seminary in Minneapolis, Minnesota, graduating therefrom in 1972 with a Masters in Divinity. In 1969 I married a college sweetheart who was born in a log cabin in the magnificent hills of western North Carolina.
In 1972 I entered the real estate profession and continued in it as a salesman and a broker until 1989. I sold $25 million of real estate before becoming involved as a partner with an attorney on some valuable land in Chaska, Minnesota. He pulled an Ahab/Jezebel number on me (see I Kings 21) and I ended up for three months in a Minnesota facility in which Cole Younger had once matriculated. Having lost $1 million in property and just about everything else, I moved to North Carolina and rejoined my spouse who had left earlier because of the pain.
In 1992 I launched a microfilm business in which I film old documents, letters and archival materials and sell them to graduate school libraries for use in PhD programs etc. My clients include Harvard, Yale, Princeton, Duke, Emory, little known schools in Turkey, Australia and Canada --and the Illinois State Historical Society.
In 1994 I enrolled at North Carolina State University where I earned an MA in American History and have become the world's leading authority on "The Yellow Rose of Texas." If one Google's my name and the title to this song, one can read more about it. In fact if one Google's just my name, one can catch up on a lot including my puppy love story about Cheryl Freed who has now long gone to her reward. God bless her sweet memory.
In 1999 I added to my microfilm business the duties of an Archivist at Southeastern Baptist Theological Seminary where I continue to work today.
In 2008 I published a beautiful limited (1,000 copies) signed edition art/poetry/history coffee table book entitled "The Ballad of Salvation Bill by Robert Service." In addition to dust jacket comments by Jimmy Carter, Robert Goulet and God, it contains a review by the inimitable James Higby (DHS '64) that is classic. The book sells for $33.00 (postpaid) and might already be in a library near you. It is available only from me and is probably worth closer to $50.00.
I am presently a member of the Gethsemane Baptist Church in Greensboro, North Carolina; a member of the Texas State Historical Association; a member of the North Carolina Historical Society, and probably several other organizations that I cannot now recall. I head to New Orleans on November 17 for a society meeting, then go on to Kansas City to chase archival papers, and then to Springfield, Missouri, to do a concert with my guitar. In January 2010 I head to Colorado to visit the remote Rocky Mountain 1848 Christmas Camp of John C. Fremont (read about it online) as I continue to pursue one of my favorite themes: the role of the first transcontinental railroad in the coming of the Civil War.
I continue to stay in close touch with my sandbox playmate of 60 years ago, to wit, James Higby. Time is flying.
School Story:
Sue Dewey used to sit ahead of me in Latin class. Often her pink slip would show, sending me into paroxysms of lust that have only recently abated. My first date ever was in third grade with Jane Ann Weigle and I would sure like to know if she remembers it. We went to see Santa Claus land in a helicopter at the DHS football field.