Dixon High School


Classes Of 1964 - 1965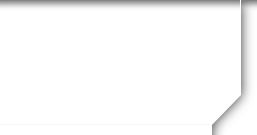 Message Forum
10/10/15 02:51 PM
#389

David, I was floored when I read the story about the man at the Ohio flea market that was still wearing the memorial bracelet with Pat's name on it AND having been with him when he died. Danny and I were blessed to attend the ceremony at Notre Dame when Pat was posthumously awarded the Rev. William C.S.C. Award at the halftime on the ND vs Navy game October 29, 1994. As cousins, the Cahill family took the loss equally as hard. Just thinking of Pat still brings tears to my eyes and awakens the ache in my heart.
10/10/15 09:37 PM
#390

Thank you all for the kind words, I did not mean the post to be a memorial to Pat but rather an interesting reunion story. I hope we can continue using this site for exchanges, comments and fun. I'm like Larry Hartzell ,still can't get the smile off my face. Dave
10/10/15 09:43 PM
#391

Roger....My grandson just made 1st Class in our old troop 85 !
10/14/15 01:06 AM
#392

I would also like to express my appreciation to the committee for an outstanding job! This was by far the best reunion ever. I particularly liked the name tags which had pictures from the yearbook copied on them. This made it easy to recall old friends.

Having had time to reflect on the reunion and my conversations from the reunion, I am struck by the diversity of the experiences and careers of my classmates. When we left DHS in 1964, our lives were ahead of us. The future was a canvas awaiting the paintbrush. It is interesting that although each picture was different, the resulting paintings were all quite well done. My classmates seem to all have had quite successful lives and careers in their chosen fields.

When I left DHS in 1964, I really had no idea what my future would look like. Surprisingly, leaving DHS in 1964 led me right back to DHS in 1968. Upon my graduation from college, I was firmly convinced that I would soon be Private James Rosenberg in the near future, but instead, my former history teacher, Dick McCarthy called and asked me to apply for a teaching position. I did and I began teaching history at DHS along with other members of the class of 1964 including Jim Higby, Melissa Hammersmith, and Don Koesler. It was not what I had planned but it was the course that events took me. As it turned out, I feel fate was on my side since it allowed me to ultimately pursue a career in law.

I am looking forward to seeing everyone again at the next reunion and i wish everyone a happy and prosperous future.
10/14/15 12:02 PM
#393

Linda Sterricker (Dennis) (1965)

Dear "Cuz", and ALL of the Reunion committee members,

Thank you so much for a thoughtfully planned and wonderfully executed event....no improvements necessary when planning the next one.

For us, the reunion was a fun and interesting experience.....after 30 plus years away from Dixon, it was amazing to be able to renew "old" friendships....so great to have so many classmates all together....

As many have previously said....."can hardly wait till the next one".....and if there is a 'mini' FL reunion, we're in !

To all-committee members and classmates-Thanks for the memories......

Linda (Sterricker) Dennis
10/27/15 08:20 PM
#394

Similar to Jerry Cornelius's experiences, I took two groups of students to Washington DC on the Close Up Program when I taught at Erie HS. Both times we visited the Wall and took rubbings of Pat Dixon's name-truly a hometown hero.
10/30/15 11:35 AM
#395

I think Sue Cramer said it best, I would add Pat Dixon was our hometown hero and it was great to remember and hear about him again. thanks for the memories.
10/30/15 12:03 PM
#396

Happy Birthday to Marty Gearheart

have a fun day and a great year.
10/31/15 11:59 AM
#397

Years ago when I visited the "Moving Virtual Wall" when it came to Baton Rouge, LA, to locate Pat's name. I also discovered there were three other soldiers from Dixon that died in Viet Nam. I don't recognize the names but perhaps some of you might.

1LT PATRICK MARTIN DIXON

CPL DENNIS EUGENE DAWSON

SP4 MELVIN VERNON LEVAN

PFC ROGER ALLEN SCARBROUGH
10/31/15 12:12 PM
#398

Happy birthday. Mr Marty. Thanks again for all your work on the reunion committee. 🎂
11/07/15 07:09 PM
#399

I am so sorry to hear of Bill Wernick's just a few days ago. I can't believe that he is gone but am thankful he passed away so peacefully in his sleep. That is just like Bill! I went all through school with Bill and he was always a good friend. We spent 3 years in the robed choir together and he was also active in the drama club. He had a certain twinkle in his eye when he spoke that uniquely identified him. I remember him at this reunion and others how he would just sit and watch and take everything in! I am sure that we will miss him in the future meetings for he has always been as solid in spirit and support as his physical presence. He will always remaind part of my memory of growing up in Dixon. Good-by Bill, I can imagine you will be sitting on the other side just waiting to see us again. I will look for you!

Your friend, Brian
11/08/15 11:45 AM
#400

Thank you Brian Bowman for your post about Bill Wernick. Bill was my neighborhood friend growing up. His mother was my den mother for Cub Scout Pack 11 so I spent much time at his house. So glad I was able to re-connect with Bill at the last reunion about that time period in our lives. See you again Bill, down the line.
11/08/15 02:53 PM
#401

For me it was Billy. From grade school thru high school, due to our names, we were seated together and usually at the back of the room. We found many ways to "enjoy" our classes. Now the reunion is even more special as Bill and I spent time together remembering then but reconnecting now. He was one day older and never let me forget it. Our stories will live on and his smile will always inspire me. Thank you Reunion Commitee and Greg for your support of keeping us connected. Robert Weidman
11/09/15 10:58 AM
#402

What great tributes to Billy. We too went way back, from kindergarten to DHS homeroom. He passed gently, in his sleep in the home he grew up in. He was always the optimist, rarely without a smile on his face or a kind word for those who crossed his path. We corresponded before the September reunion, he was so excited about getting together and looking forward to seeing his friends. A gentle man who loved his family, his friends and his beloved dog Mr. Bentley. He'll be missed by all. Godspeed to this kind and gentle soul.


William "Bill' James Wernick, 69, of Dixon, passed away suddenly and unexpectedly at home early morning on Thursday, November 5, 2015. Bill was born May 11, 1946, in Dixon, IL, the son of Maurice E. and Dorothy (Baker) Wernick. He started working at Raynor Manufacturing a year out of High School, graduating from Dixon High School in 1964.

Bill was highly regarded at Raynors, starting there at the time the truck fleet consisted of two tractors and three trailers. He retired in 2011 after working there 46 years. Bill enjoyed his retirement living in his boyhood home where he was born and raised. His favorite things were his dog Bentley, watching trains for hours, visiting his family in Michigan, and his many friends who loved and adored him. Bill's quick wit and endless sense of humor entertained all who had the privilege to know him. He was a member of Faith Discovery Church in Polo and his father was an original founding member and elder of the former Central Christian Church in Dixon.

Bill was preceded in death by his parents; and one sister, Shirley Wernick.Survivors include his brothers, Robert (Sue) Wernick of Riverdale, MI, and John (Deb) Wernick of Port Byron, IL; nieces Nikki and Beth of Dixon, his very close niece, Beki Wagner of Riverdale, MI, and his nieces and nephews in Michigan.

Visitation will be from 4 – 7:00 p.m., on Monday, November 9, 2015, at Preston-Schilling Funeral Home, Dixon. Funeral services will be 11:00 a.m., Tuesday, November 10, 2015, at Faith Discovery Church in Polo, with the Rev. Jeremy Heller, pastor, officiating. Burial of cremains will be at Oakwood Cemetery in Dixon at a later date.


A memorial has been established to Granny Rose Animal Shelter in Dixon.
11/09/15 11:13 AM
#403

So sorry to hear about Bill.... what a great guy he was.... a gentle giant....I kept in touch with him some after high school and he helped me with some problems with Raynor Door company on some farm door problems here at the farm... He loved his comic books and collected them... he had many of the old issues and enjoyed collecting them... something that I didn't know about ...At least he went swiftly and hopefully without pain. I was glad for the conversation we had at the reunion...
11/11/15 09:14 PM
#404

bill was and still is a good friend that i will miss. his quick wit and friendly smile was allways there. you will be missed. rest in peace.
11/18/15 07:24 PM
#405

Annabelle Luck (Doughty) (1964)

I was saddened to hear of Bill Wernick's passing and yet once again, reminded, that we are all only here for a little while. That is admittedly just one more reason to have another reunion in 5 years! I'm sure Billy would agree.... In the meantime, I am grateful that he came to the 50/51st reunion and it was great to reconnect with him there. We laughed about many things while folks lined up to have their photos taken and I believe that he really enjoyed being there. Over the past few years, Billy didn't hide his quick wit on FB and I enjoyed reading his posts and his comments. And one more thing.... I have to admit, Billy was my favorite "Word" buddy. For about 8 months, we played that silly word game every time we had the chance and it was fun. During the time frame that we played, I checked my phone every time I went to the bathroom to see what word Billy had created and I would then play my word turn before returning to my "to do" list for the day! He thought it was pretty funny that I would choose to stay a little longer on the throne room just to insure that I had time to play the game! We were amusingly competitive and he loved it when he won! We laughed at the reunion wondering how in the world we made the time to play that game as long as we did. We finally just agreed that it was getting wayyyyyyyyyyy too addictive and I don't know if he deleted it off of his phone but I did! Looking back... It could be considered ridiculous that a word game with a high school friend was a sure fire way to put a smile on my face. It was not ridiculous to me. I loved it. As a matter of fact, thinking of Billy still puts a smile on my face as he was a special guy with a wonderful sense of humor and a kind heart. Rest in peace, dear Billy, I will also be looking for you on the other side... and I hope to see each and every one of you at our next reunion. Blessings always, Annabelle
12/26/15 10:44 AM
#406

We had a great class reunion, but it is to bad that more pictures could not have been posted soon after the event. Was so nice seeing everybody and hope to see you all again at the next reunion.
01/30/16 01:17 PM
#407

Mary Ellen Diehl (McCaffrey) (1964)

Hi Classmates,

I am wondering if everyone has seen the pictures of the September 2015 Class Reunion? I looked at them again a few days ago and I was surprised to see that there were very few comments. Please check them out. They will certainly bring a smile to your face!!

Mary McCaffrey
01/30/16 01:29 PM
#408

Here is the link to the photo site just in case you didn't get the email or have forgotten about it. No password is needed just to view the pics. If you want to download photos from the site the username and password is needed, please use the following:

username: reunion6465@yahoo.com

password: dhs6465

Link to photo site:
01/17/19 10:58 AM
#409

There will be a reunion for the DHS classes of 1964 and 65 in September, 2019. In about a week, the reunion committee will be mailing our cards for "Save The Weekend" of September 13-15, Latest details can be viewed on our Facebook page "Dixon High School Classes 1964-1965". This is a closed group and posts will only be seen by members of our classes that have joined the group. Please join us on Facebook!
01/17/19 03:22 PM
#410

I can't wait to enjoy our 55th. Would like to thank the committee for all of their hard work. The plans you've made look amazing. We are working hard to get our Florida classmates to attend.
01/18/19 12:44 PM
#411

Thanks for the continuing work on our reunion. Dates saved. Sounds great. Count me in.

Phil
01/18/19 05:30 PM
#412

Looking forward to seeing all our classmates at our upcoming DHS Reunion 2019. Please join our facebook page dedicated to classmates of DHS 64/65. We have updates on the upcoming reunion and many photos plus offer a chance to reconnect to friends.

Join by clicking the following link:

https://www.facebook.com/groups/171401240240407/
01/30/19 01:57 PM
#413